How I Pamper My Neck & Chest Skin? Cosmetics & Care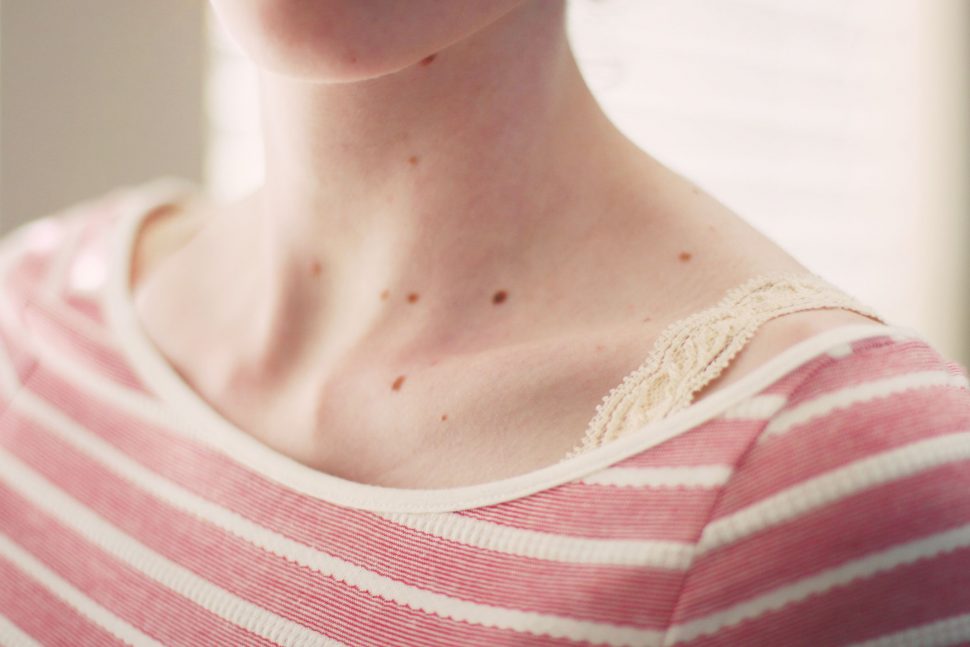 Hey!
When we put on a swimsuit or a dress in the summer, we like to show off smooth neck and chest skin. We must take care of it the right way first. Discover my favourite cosmetics and tricks.
COSMETICS
Every two days I exfoliate the skin and smooth fine lines that appear in the morning after sleeping on my belly. I use a DIY scrub, a glove or soft bristle brush. Sometimes, I go for drugstore products, making sure their ingredients are natural. The skin on the neck and chest is fragile and sensitive so I exfoliate it in a very gentle way. I always use the anticlockwise direction motions to tighten and smooth the skin.
I mask pigmentation spots with a concealer enriched with a highlighter. I apply the same products as for camouflaging face blemishes. I've got a green corrector for red spots and a pink concealer for brown patches. Additionally, I use a highlighter and illuminating lotion by turns. Thanks to the shimmering flecks, the neck and chest seem bigger and radiant. A dark corrector or a bronzer lets me shape my breasts. I rub it over the skin and enjoy amazing effect.
SKIN CARE
I use aloe gel, moisturising masks and oils for my neck and chest skin care. They keep it beautiful, illuminated and youthful. During the application of gels or oils, I massage the skin to increase blood flow and lift my breasts. Using cold and warm water alternately in the shower (even in the morning) gives great results. The treatment prevents loose skin and the occurrence of wrinkles and other imperfections.
What about you, girls? What are your beautiful neck and chest skin tricks?