Which foundation for the oily skin?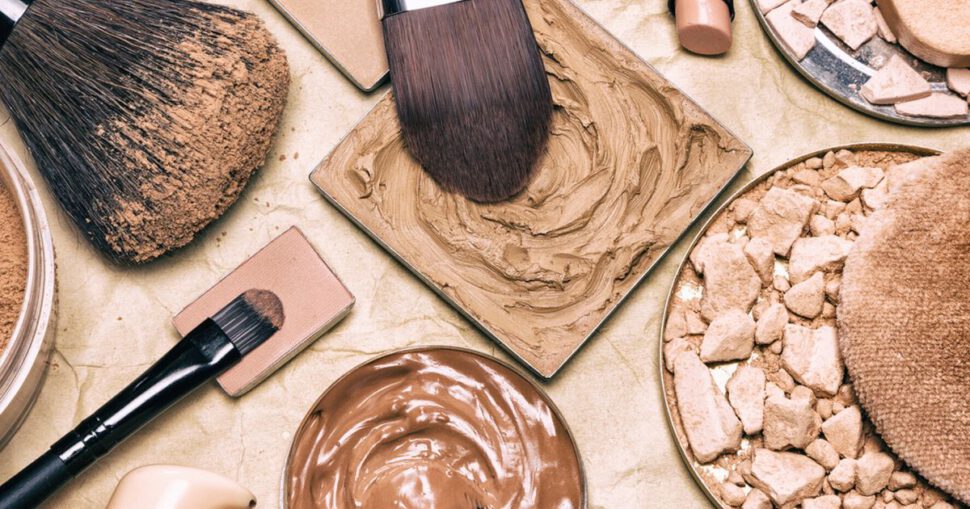 Hi!
To choose a foundation for oily skin is no easy task. Taken into consideration must be, not only the product but also skin condition and the result we expect. Then, how to do it? Read my text and you'll learn all that.
Types of the foundation for the oily skin
The foundation is usually available in two versions: liquid (or cream, e.g. BB or CC) and powder. What is more, each of these cosmetics can have various versions. Liquid foundation can have more mousse or thick cream texture while powder can be loose or pressed.
How to choose the foundation for oily skin?
First of all, you should determine what kind of oily skin you have. Is it mixed skin (oily in the T-zone and normal or dry on the cheeks), maybe it is acne skin, or oily yet dehydrated. Remember that when choosing a foundation for your skin type, it cannot clog pores. Take into consideration that it shouldn't mattify skin too much or it will look older, dull and fatigued.
Liquid foundation for oily skin
The most common form of foundation is in fact liquid. It usually has the consistency of cream or milk. For the oily skin, best is a light and delicate product. Such a foundation will only slightly mattify skin for a more natural effect. Avoid heavy texture foundations containing oils. If you decide to go for such a foundation, remember to use a mattifying primer. It will provide beautiful long-lasting appearance.
Powder foundation for oily skin
Here we have a loose mineral foundation. It consists of only natural ingredients, including zinc oxide, iron oxide, mica. This cosmetic will not only provide a natural appearance but also nourish your skin. Loose mineral powder perfectly covers imperfections, provides natural mattifying effect and nourishes the skin.
Coverage foundation for oily skin
If you have oily skin, then you probably deal with acne and hyperpigmentation. Therefore, you need a high coverage foundation. However, remember that this cosmetic is heavy and can create a mask effect on your face. That is why the best solution is to apply it directly to the areas with the imperfections. Instead of coverage foundation, you can try BB or CC cream. These are cosmetics with light formula and great coverage.