Royal cosmetics by Orlane. Do I like Creme Royale collection?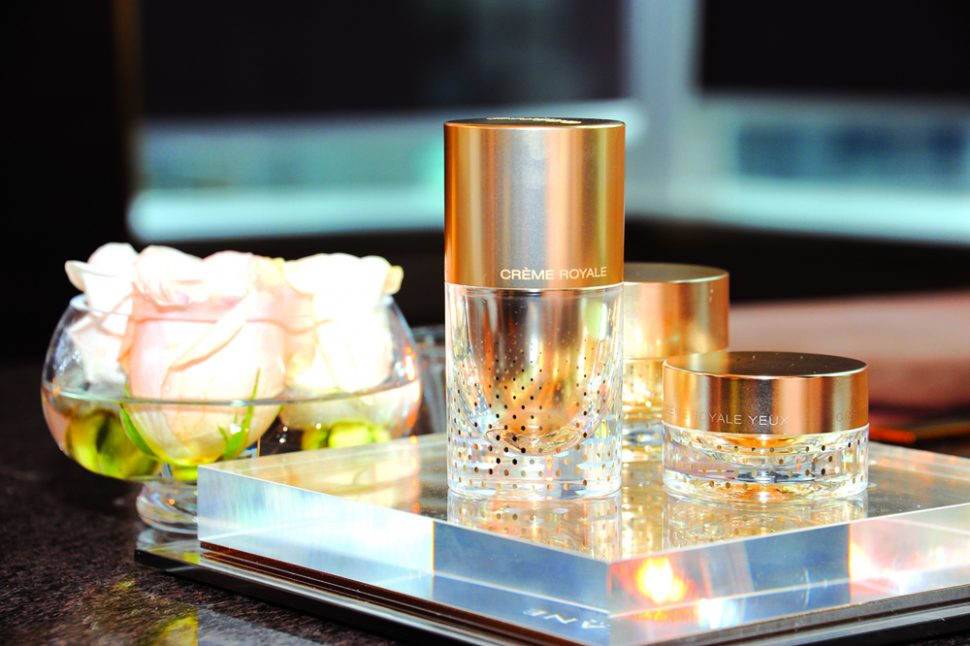 Lately have I discovered a cosmetic brand, Orlane, and its new collection Creme Royale. The greatest advantage of these products are the natural ingredients which are said to produce truly outstanding effects. I bet you have to see the outcomes for yourself, but before you do this, let me describe the products first (how they work).
What do we have in Creme Royale by Orlane?
Firstly, Orlane collection consists of eight cosmetics. We can recognize them by exclusive packaging of white and gold colour. In short, the collection includes: a nourishing lotion, an elixir, a face mask as well as body, face, under eye and cleavage creams. All the products are designed for mature skin, the one featuring the first signs of ageing. The only gadget that goes with this collection is a brush – it has to be used to apply a face mask.
What do Creme Royale cosmetics contain?
Two, the most important ingredients of the collection are royal jelly and gold. The first substance contains many nourishing, regenerating substances that additionally are able to counteract free radicals. The most significant are: rebuilding aspartic acid, collagen production encouraging proline, B-group vitamins, brightening vitamin C, moisturising proteins and carbohydrates as well as antiseborrheic sulphur. And how does gold affect skin? Definitely, it reduces visibility of fine lines, lightens discolorations up, stimulates skin cells to rebuild themselves faster and better, highlights skin, accelerates wound-healing processes, soothes irritations and improves skin elasticity.
How to apply Creme Royale cosmetics by Orlane?
In my opinion, if you care for obtaining fast and outstanding effects, apply at least a few cosmetics comprising Creme Royale series. Unfortunately, since the cost of the products is fairly high, I was able to use just one cosmetic, and this was Crème Royale Cleansing Cream Face and Eyes. I was applying it right after wiping off my make-up, every evening. I used to pat just a really small amount of the product using my fingertips, I followed with a massage, and then rinsed with warm water. The effect? My skin became smooth, taut and clean.
Have you ever used Orlane cosmetics?