My totally fave retinol face serum. Is it this top-rated Nanoil?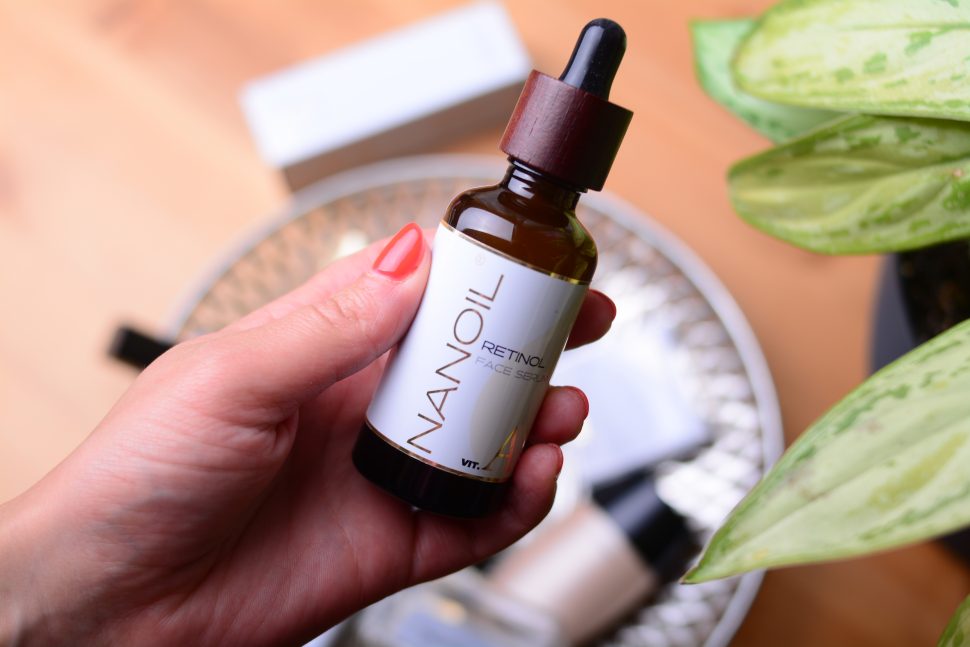 There are two kinds of women in the world: those who are the supporters of implementing retinol in skin care, and those who are rather skeptical about exposing delicate faces to such skin treatments. Soon you will find out which "team" I belong to. I'll use Nanoil Retinol Face Serum and an example so you can understand this issue better. If you are curious whether it is a good idea to have a retinol face serum at home, and if so, what benefits it produces – please continue reading my today's post.
Retinol. To use or not to use?
Many women have some doubts when it comes to using retinol – aka pure vitamin A – at home, they aren't sure whether it is safe to apply it to skin without assistance of a professional. Commonly such beauty procedures are carried out in a parlour.
The truth is that retinol works wonders for skin, but to enjoy its benefits, you must know how to use it correctly. Yep, there's always some "but", so I'm not surprised this time either. If you aren't careful enough, you can harm yourself using even argan oil, so the risk increases in the case of retinol because it:
removes dead skin cells, so it reveals and exposes skin
can cause temporary redness and dryness
makes skin more sensitive to sunlight
These above-mentioned adverse effects of retinol use won't appear provided that you comply with a few recommendations. First and foremost, don't apply retinol if it isn't mixed with other substances. I want to say that you should treat your skin with beauty products that contain retinol – this is a safe option because vitamin A doesn't cause irritations when combined with other substances. Secondly, it's better not to apply it morning.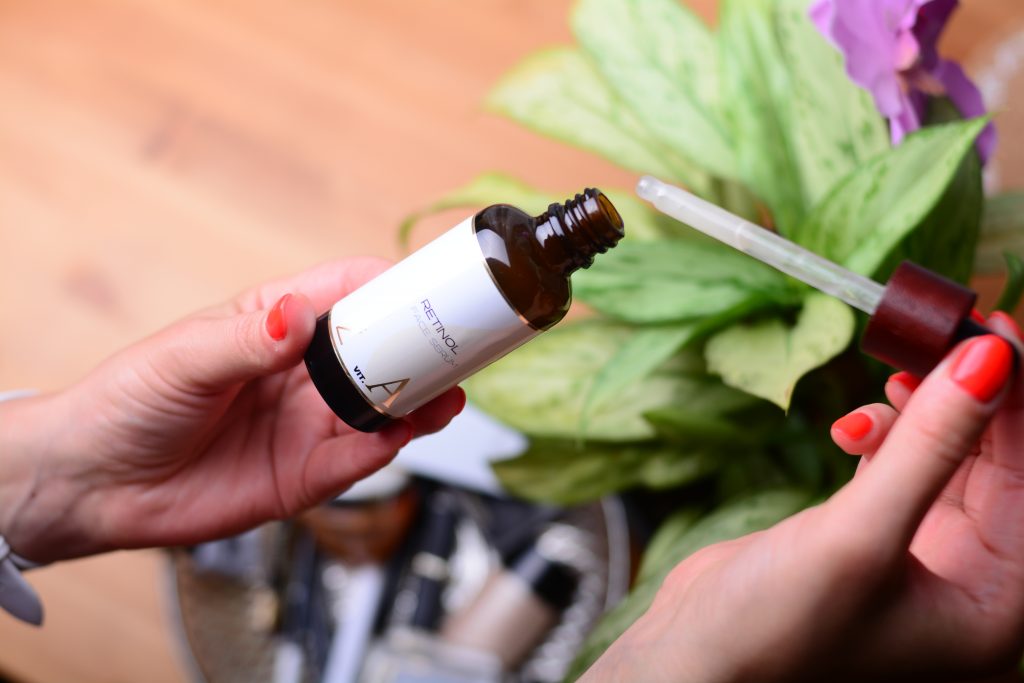 Retinol face serum by Nanoil – my choice
Obviously, you shouldn't go for just any retinol face serum but for a good retinol face serum – only such products makes the best choice. But what is a good retinol face serum? The one that guarantees us a well-developed formula including the highest quality vitamin A. What would I recommend?
I chose: Nanoil Retinol Face Serum (50 ml).
I was lured by the fair price, simple and not "overcomplicated" formula and the positive reviews. This brand's beauty products are recommended by other beauty bloggers, so I decided to test it myself and express my impressions about this face serum.
The thing that is plain to see at first sight is the stylish design. The glass bottle looks really good, the glass dropper is easy to use and the whole product presents itself in a truly impressive way. On the top of that, this is a really lightweight face serum that is really pleasant to use. It gives you all the benefits of a face serum without creating any oily feel on the skin. I like this kinds of products because they are easy to apply and thanks to the dropper, we use less of them than we would normally do.
In case some of you would like to learn the full list of ingredients used in Nanoil Retinol Face Serum, l'm leaving here the INCI: Aqua, PEG-6 Caprylic/Capric Glycerides, Retinyl Palmitate, Propanediol, Boerhavia Diffusa Root Extract, Di-PPG-2 Myreth-1,0 Adipate, Phenoxyethanol, Ethylhexylglycerin, Xanthan Gum.
It does look interesting, especially this plant extract. But… how does it work? What does it have in store for us? 🙂
Benefits of retinol face serum by Nanoil
To be totally honest with you, I came across Nanoil face serum by accident. I intended to buy Clinique face serum but my friend talked me into Nanoil. I decided to give it a shot and more or less 5 weeks ago I started using Nanoil face serum on a regular basis. And I'm glad I changed my mind!
Nanoil face serum with retinol was 100% successful and freed me from my two major skin concerns: discolorations and dry skin patches. Today I can elaborate on this better by telling you that Nanoil Retinol Face Serum:
clears dead skin cells away faster than it normally happens, so it refines skin texture.
highlights some small pigmentation spots.
gives you the sensation of freshness and moisturizing.
brings smoothness, softness and radiance back to skin.
has a face-lift and anti-ageing effect.
Does it mean that retinol face serum affects every skin type exactly alike? Well, I can't promise you that. It's worth bearing in mind though that the producer recommends this face serum to all skin types, no matter the problems their affected with, so I'm pretty sure Nanoil should help everyone.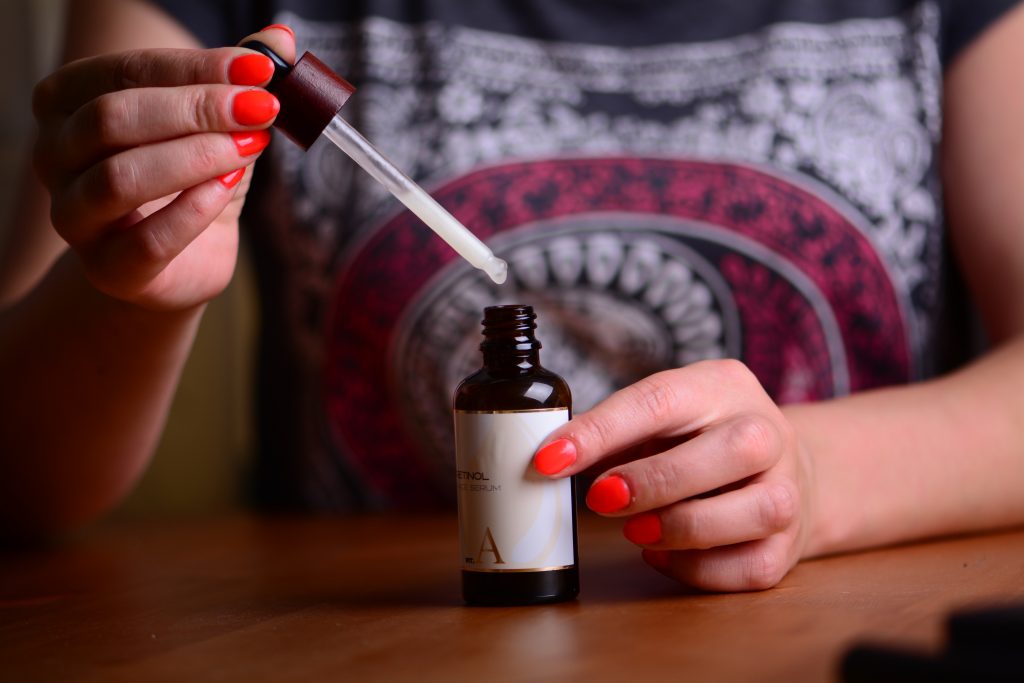 Summary – price and the official store
I saved a few pieces of practical information for last – because you've already realized that I'd recommend you Nanoil face serum with vitamin A 🙂
How much is it? To me, this cosmetic is worth the investment because the value of the face serum corresponds to the effects it delivers. I used far more expensive skin care products in my life and they were way worse. Let me just point out that the more pieces you buy, the cheaper it gets so ask your friends whether they need a good retinol face serum.
Where to buy it? If you need to learn the current pricing/delivery options/shipping cost/etc. or if you feel like reading more about Nanoil Retinol Face Serum, please visit the official website nanoil.co.uk – this is where I bought my bottle of Nanoil face serum.