My 3 ways to achieve natural highlight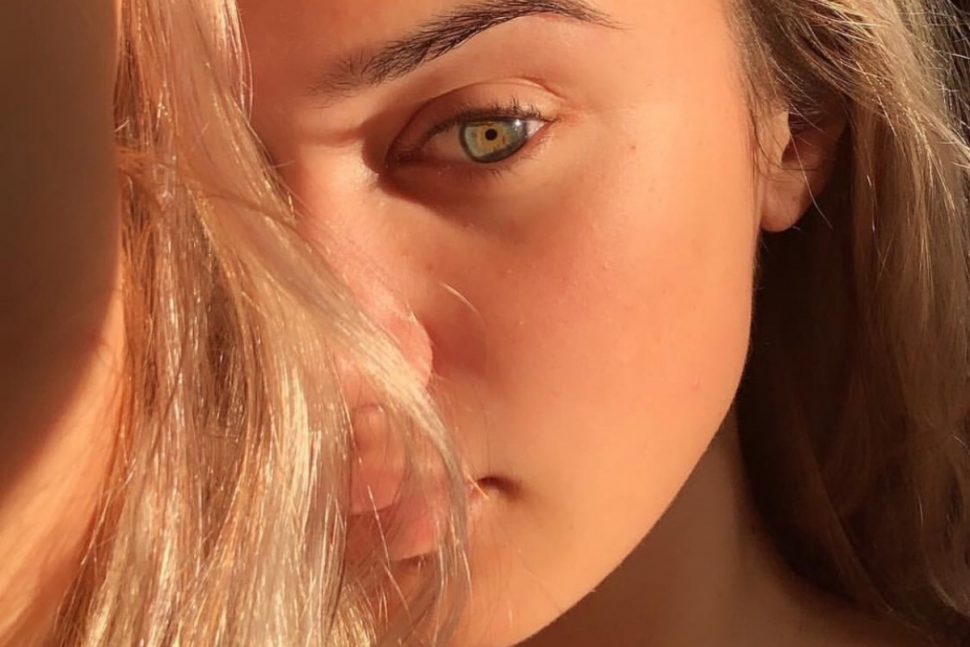 Hey, my darlings!
lately, my skin looks so great that I do my make-up seldom. I have also observed that natural highlight is something my skin has almost constantly! In this post, I will discuss my methods for highlighted skin effect without the use of an actual highlighter and only with help of proper skincare. Enjoy!
Recently social media has been flooded with natural make-up trends or even lack of such. I like the new approach where eyelash extensions, heavy bronzer, and eyebrows are ditched. Frankly speaking, I do not feel well in strong make-up and after make-up removal, I had to deal with breakouts oftentimes. I like my make-up bringing out my natural features instead of leaving me with a mask effect. That is why for some time now I pay more attention to skincare than make-up. It is thanks to skincare and healthy habits that I gain the natural highlight effect on my face.
Meet my 3 at-home methods for natural face highlight
Method number one – Sunscreen
Sunscreen is an absolute must when it comes to skincare. No matter the season of the year and weather, I apply sunscreen every day. Protection against sun rays is crucial and the effects of not using the sunscreen you will have an opportunity to observe in a few years when sadly it'll be too late. Thanks to the use of sunscreen face are protected against discolorations and the skin gains a healthy and radiant appearance.
Method number two – serum with vitamin C
If you're not yet using the serum for your daily beauty routine, it is time to change that! My favorite serum is Nanoil with vitamin C. This serum is better than the cream! Daily use of the serum (in the morning or evening) will not only even skin complexion but will also restore skin with its natural glow. Thanks to the use of serum with vitamin C my skin looks like I just put a highlighter on it while there is no make-up whatsoever on my face. I tested plenty of serums with vitamin C and I can heartily recommend this with vitamin C, Nanoil in particular, which you can easily get on its official website.
Method number three – proper diet and cutting on alcohol
The lifestyle you lead is often visible on your face. That is why I stopped eating fast foods and I reach for sweets seldom. My snack of choice is now nuts. Apart from it, I take supplements such as vitamin D and collagen. I try to drink 8 glasses of water daily and honestly I can admit that since I drink more water my skin is hydrated better than ever and its condition improved while the glow is restored! Alcohol and cigarettes destroy your organism from the inside out and skin becomes grey so I do not some for a long time now and I limited alcohol to the absolute minimum.
As you can see the lifestyle and two additional things are able (important!) to provide your skin with a glowing effect. Highlighted skin is a symbol of healthy skin and that is what we aim at, right?
I hope this post was helpful to you! If you have any questions, let me know in the comment section below! <3