Moisturising cream in close-up. Let me guide you which one to choose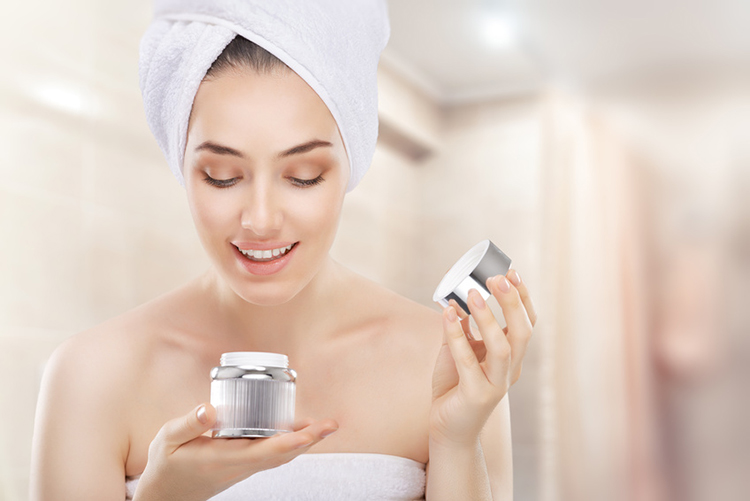 Hey girls!
Today I've got a handful of tips concerning face care. All the tips will be connected with one, very important issue, which is skin moisturisation. I bet you are already fed up with listening that you have to drink a lot of mineral water to keep your body hydrated. However, when it comes to face care, still many girls think that when having oily or combination skin, they can resign from using moisturising creams because they believe that their face will become even more oily. They can't be further from the truth. This is the fight with excess of sebum. Therefore, if you try to dehydrate your skin, the reaction of your dermis is contrary to the one expected. In plain words, skin starts going crazy and, when in panic, it starts producing even more sebum. For that reason, a moisturising cream can be dedicated to oily skin, too. What should you pay your attention to while choosing a moisturising cream? Is it better to apply it day or night? Or maybe both? Here I come with the advice 🙂
Moisturising day cream – it counteracts skin dehydration by locking the water inside, which is dermis and epidermis. It's highly recommended to include this kind of cosmetic into beauty rituals already at a very young age. Luckily, there are outstanding creams of mattifying action dedicated for oily and acne skin. These products deliver moisturisation as well. In short, the earlier you start thinking about hydrating your skin, the later it starts ageing.
Moisturising night cream – the perfect option for mature skin or the one where first signs of ageing are visible. This kind of complexion requires more intensive care and the increased dosage of moisturisation so as to prevent it from losing elasticity. Night creams are slightly more dense which translates into richer formula. As a consequence, they need more time to get absorbed which equals stronger performance. Their action is clear to see every morning, when the face is well-rested, healthy and has neat tone.
Have I already managed to talk you into moisturising your skin? Great! 😀 Now, let me guide you which cream will suit your complexion right.
Dry skin: it would be best if your moisturising cream contained hyaluronic acid and aquaporins, which are substances that aid at forming of special canals in dermis that facilitate moisturisation. Apply a moisturising cream day and night. Also, include natural oils into your skin care and treat them as a special under eye serums. During day, reach for thermal spring water – it's like a moisturising shot for your skin.
Sensitive and allergic skin: your cream has to be delicate and at the same time concentrated to bring your skin relief and soothe it. Check the list of ingredients (the shorter, the better) or buy special creams available at a pharmacy's only.
Oily and combination skin: it has to be moisturised. However, don't choose heavy creams not to overburden your skin. The best option here would be applying delicate, special emulsions or lotions. Moreover, the production of sebum can be balanced thanks to natural oils, for example, jojoba oil which is rich in squalene. Apply it night, before following with a cream, and don't bother that your skin will be greasy in the morning. Jojoba oil is a miracle-monger!
I hope that each of you will find your new favourite moisturising cream. Remember to replace it with another cosmetic once in a while because skin has the tendency towards getting used to particular ingredients. As a result, they stop delivering such a profound action.
Good luck with skin moisturisation!