Makeup hocus-pocus. Magic concealer by Helena Rubinstein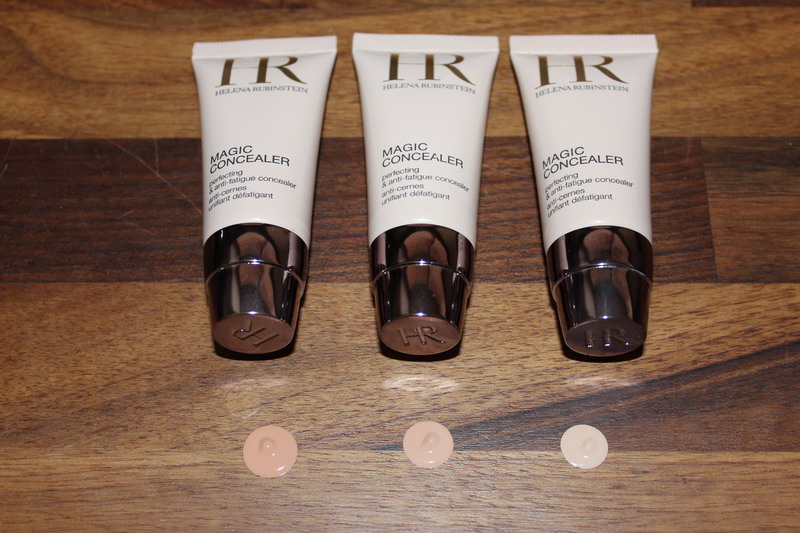 Hello!
There are such cosmetics that can work miracles when applied to our skin. For example, they can cover all skin imperfections, take years off us and fill others with admiration. In my opinion, one of such products is Magic concealer by Helena Rubinstein. Is it truly magical product? Let's find out!
Who do I recommend Magic concealer to?
Magic concealer by Helena Rubinstein will be useful to those of you who would like to have prettier skin around eyes and more beautiful look. As far as I'm concerned, this cosmetic hides all skin imperfections, beginning from dark circles under eyes and sagging, through the capillaries that are visible and ending with fatigued and dull complexion. Unfortunately, the colour range is rather narrow since it features only three shades and I assume some of you might have problems with choosing the right shade matching your complexion.
Is Magic concealer really that magical?
This beauty product by Helena Rubinstein has lightweight and creamy consistency. Owning to such form, I find this cosmetic easy to apply and, to me, it doesn't pose any problems with blending. It camouflages imperfections located around eyes, evens skin tone and suits every kind of make-up. Furthermore, Magic concealer lightens eye skin area up contributing at the same time to restoring this youthful look to skin. As a consequence, skin doesn't look so fatigued any more. When it comes to composition, Helena Rubinstein product contains chamomile extract that soothes irritations and takes care of skin around eyes.
How to apply Magic concealer?
Magic concealer, as any other cosmetic delivering similar action, has to be applied in scarce. This small amount of the cosmetic is enough to camouflage skin imperfection and, what is also important, it prevents it from gathering in creases (which ages us). I also have to mention that this concealer by Helena Rubinstein is to be applied using delicate motions without pulling out skin. I guess many of you already know that the shade of the concealer has to be one tone lighter than the foundation we applied. In this way, you obtain natural effect and the skin is precisely coated.
Have you ever had the opportunity to use Magic concealer by Helena Rubinstein?