Huda Beauty foundation, #FauxFilter. Can it work like Photoshop filters?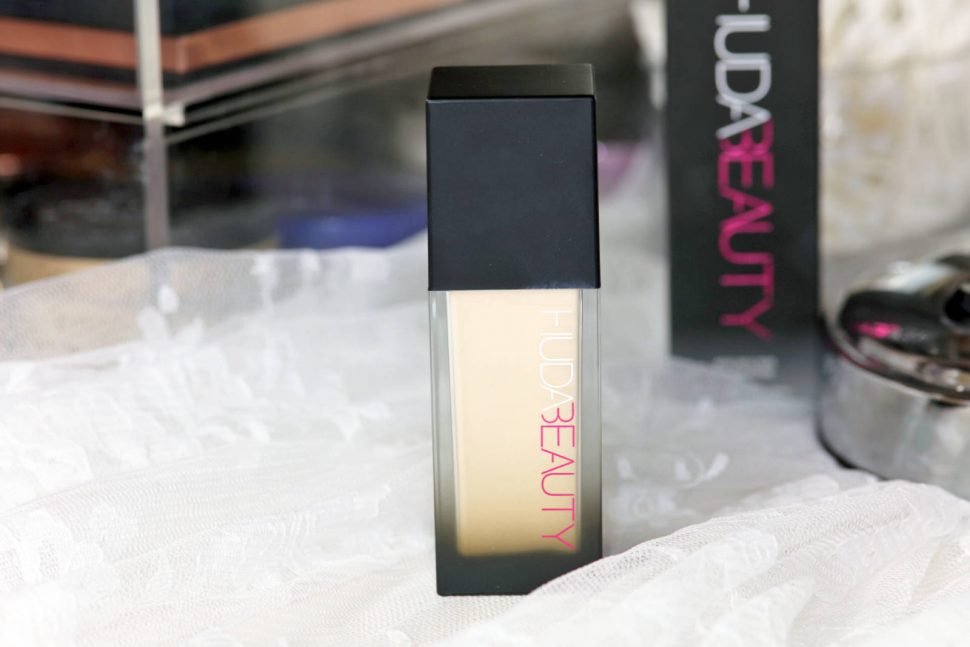 Hello!
All girls would like to have smooth and beautiful face skin. Sadly, not every one of them can boast about having radiant complexion that is imperfection-free. The girls who have to face discolorations, dark circles under eyes or acne, can make a good use of camouflaging #FauxFilter foundation by Huda Beauty.
So many shades for better coverage
#FauxFilter foundation by Huda Beauty is available in 30 shades of beige and bronze. It is closed in a glass bottle featuring a very convenient applicator. One packaging weights 135 grams which definitely provides a few long months of use. Although the foundation is designed for all skin types, women who struggle with serious skin imperfections such as: acne, widespread and dark discolorations, dark circles under eyes, broken capillaries and reddened skin will find this this product remarkable.
How to do camouflage make-up?
Huda Beauty foundation can be applied in two different ways. The first enables us to completely camouflage skin imperfections and even skin tone out thoroughly. In order to obtain this effect, you have to begin with putting on a foundation primer and then, with the aid of a synthetic brush, apply a small quantity of #FauxFilter. The second way of doing make-up with #FauxFilter foundation delivers medium-coverage. In short, a make-up base has to be mixed with the foundation and then applied to face with the use of a sponge/beauty blender. Of course, you can add a powder to obtain matte effect.
Ingredients & action delivered by Huda Beauty foundation
Surely, #FauxFilter foundation delivers highly satisfying coverage. To our advantage works the wide colour range of the cosmetic that the producer decided to launch. Despite coverage, the foundation leaves skin luminous. However, women having oily skin might notice intensified T-zone shine after using the very foundation. Anyway, if the product is well-applied and fixed with a powder, it isn't expected to gather in creases of the skin, become darker or wear-out with time. It's also worth mentioning that Huda Beauty foundation contains Argan Oil and Centella Asiatica extract. Thanks to these two ingredients skin remains moisturised, smoothed and conditioned for a very long time. Finally, neither wrinkles not dark skin patches will keep you away from enjoying wearing #FauxFilter for the entire day.