How to choose eye shadows – the manual not only for beginners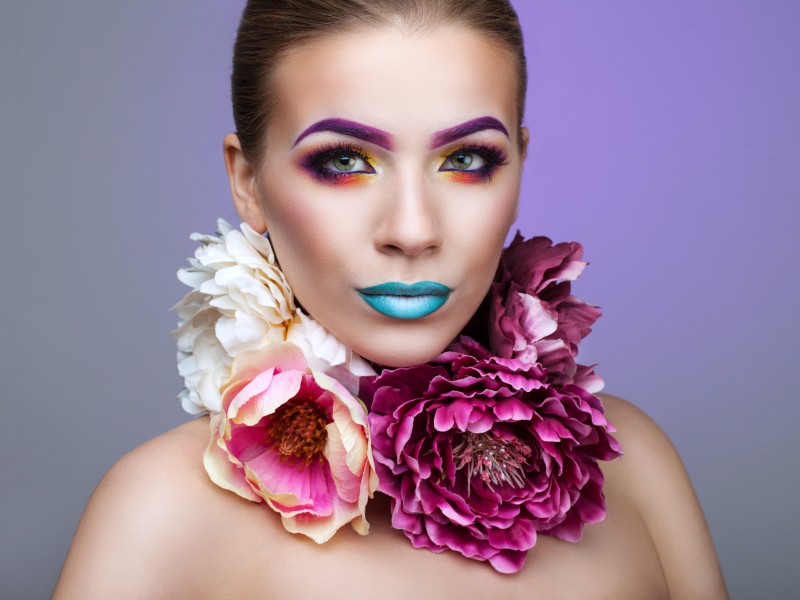 Hi Girls!
Choosing eye shadow is never easy. Wrong shade can ruin the entire make-up, overwhelm you and look simply unnatural or grotesque. Today, I'd like to tell you more about what eye shadows would be best for you and how to choose those so that make-up was always stunning and emphasise your beauty (✿◠‿◠) Let's begin!
How to choose eye shadows — eye shadow colour vs skin complexion
Never choose eye shadow based on what you wear (no, no, no never do that) 🙂 It is always best to choose eye shadows accordingly to your skin complexion. See below crib sheet on: Which eye shadow for which skin complexion?
fair skin — you will look best in shimmering eye shadows in shades of brown — from soft, warm walnut to dark chocolate
olive skin — you should aim at dark colours that can be refreshed and highlighted by shades with a pearly finish. "Olive" girls will look amazing in many shades of grey and brown. This skin complexion type is privileged because it goes well with plenty of colours: emerald, plum, sapphire, pewter, navy blue. My ladies, you have options 🙂
dark skin — you should choose among shades of copper, gold, wine and brown. This skin complexion loves also all shades of pink, pewter, turquoise and violet.
The depth of eye shadows colour and skin complexion — another very important matter that you need checked is whether your skin has warm or cold undertones and match eye shadows with it: then these will be in perfect harmony with your beauty.
How to choose eye shadows? Eye shadows vs eye colour
Blue eyes look good in shades of grey, white, khaki, caramel brown and pastels (pink, sky blue, soft violet and lilac).
Green eyes look good in shades that create contrast with your iris. Brown, a whole gamut of violets (from subtle lilac, lavender to dark plum and eggplant). Girls with green eyes also look good in delicate beige combined with brown.
Brown eyes – shades of copper and brown and pearly shades of beige are your colours. Those of you who are well aware of make-up secrets can experiment with more bold colours like purple, plum or red.
Eye shadows vs hair colour
I will probably surprise many of you but hair colour does matter when you choose eye shadow, for example, women with red hair look stunning in shades of green and khaki, while ladies with warm gold undertone in hair can emphasise it with gold eye shadow. Blondes look good in all coral and dark grey shades and those of you with Scandinavian, cold blonde will fall in love with silver eye shadow or silver mixed with any other colour.
How to choose eye shadow — palette (colour circle)
Make-up artists and beginners have a certain clever method for matching eye shadows with eye colour — they often use so-called colour circle. This palette can quickly show you which shades create contrast for your iris, in other words: will it highlight your eye colour. Opposing colour is placed on the opposite side of the wheel so the two colours are in front of each other. Colour circle helps to put two eye shadow colours together. It allows you to choose and put together colours that are next to each other (for harmonious make-up) or mix the two opposing colours for contrasting effect. There is yet another benefit from the colour circle; you can not only choose right eye shadows but execute harmonious make-up in general, for example, when you want to match your eye shadows with that purple lipstick — check out which colours are on the other side of the wheel and use it in the make-up. Difficult? It will be easier with each try. For comfort, I will tell you that there is a group of neutral colours which match every skin complexion and hair colour 🙂 You should get to know them (try Google Image or Rae Morris Makeup: The Ultimate Guidebook which perfectly describes which shade goes well with which skin type).
Which eye shadows for the beginners?
Many of you wonder whether to buy individual eye shadow, fourfold or perhaps the entire palette? I have one genius method for it, which is personalised palette: thanks to it, you can choose the eye shadows that match you and be certain that you'll use every and each of the eye shadow. Obviously, your palette must include matte beige and so-called nudes for everyday make-up but at the same time, you can add some "nights out" colours which will individually match you and your beauty type. You can create your palette at the beauty parlour where watchful and caring 🙂 make-up artist can assist you in choice of matching colours 🙂 Good luck 🙂