How have I become a Rock Star? Urban Decay, Heavy Metals Metallic eyeshadow palette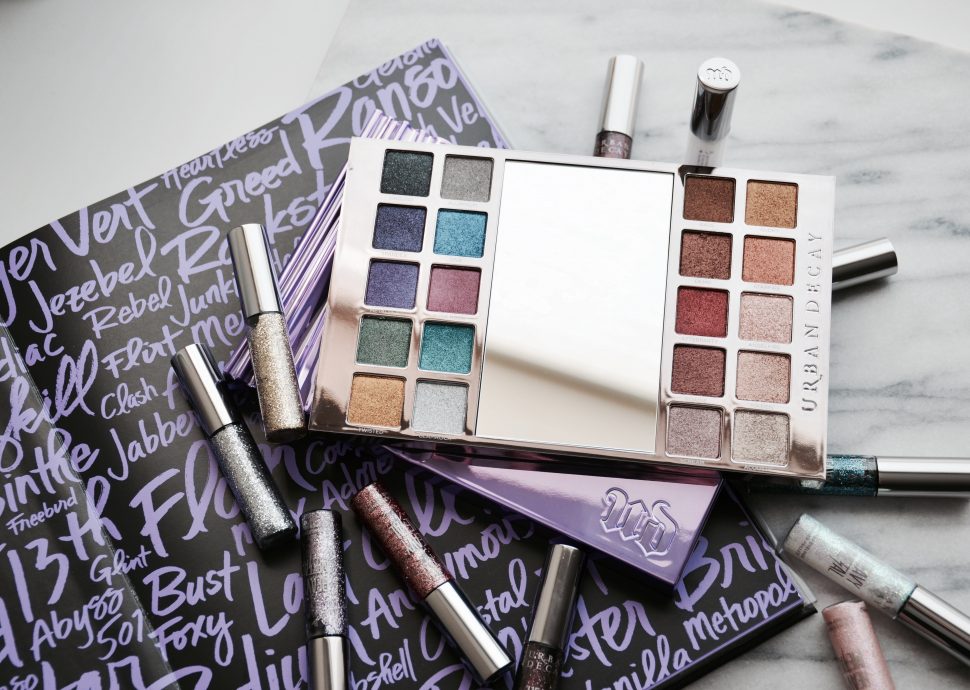 Hello!
The thing about rock make-up stylisations is that they are expressive and make modest girls transform into nasty she-devils. I think, this applies also to me when I wear Urban Decay Heavy Metals Metallic. Can you describe yourself alike?
What is so exceptional about Urban Decay Heavy Metals Metallic palette?
Urban Decay Heavy Metals Metallic is an eyeshadow palette designed for rock'n'roll girls. You can find there 20 shades that deliver metallic finish. The shades were divided into two groups: fairly natural that matches most skin tones as well as funky of truly original colours. Among them there is a big mirror thanks to which you can apply on-to-go make-up. Unfortunately, the palette houses not even the smallest applicator.
How do these eyeshadows by Urban Decay turn out to be when applied to eyelids?
First of all, Urban Decay Heavy Metals Metallic have creamy and smooth consistency thanks to which they are easy to apply and deliver truly vivid effect. The best way to coat the eyelids with this cosmetic is by applying this so-called wet technique. In order to do this, you need to use a hydrolyte, mist or any other cosmetic spray. When you apply the shades wet, you can be sure that they won't flake off and the entire eye make-up will be long-lasting. Naturally, this palette isn't only designed for nasty girls. I think, this eyeshadow palette can be useful for anyone who treat make-up as their profession or for those who simply get a bang out of make-up.
What kind of make-up can you do thanks to Urban Decay?
Thanks to Urban Decay Heavy Metals Metallic you can create both daily and evening make-up. I find this product great if you want to wear smoky eye effect. By applying the eyeshadows wet, you can obtain more expressive and durable result. The colours the palette houses will play in tune with rock or neat stylisation. Of course, if you want to have even more vivid shades, don't forget to apply a primer or a nude eye pencil before putting on Urban Decay Heavy Metals Metallic shades.
What about you, girls? Have you already used Urban Decay Heavy Metals Metallic palette?