How do I do my lips? Velvet Mattes Lipstick by Max Factor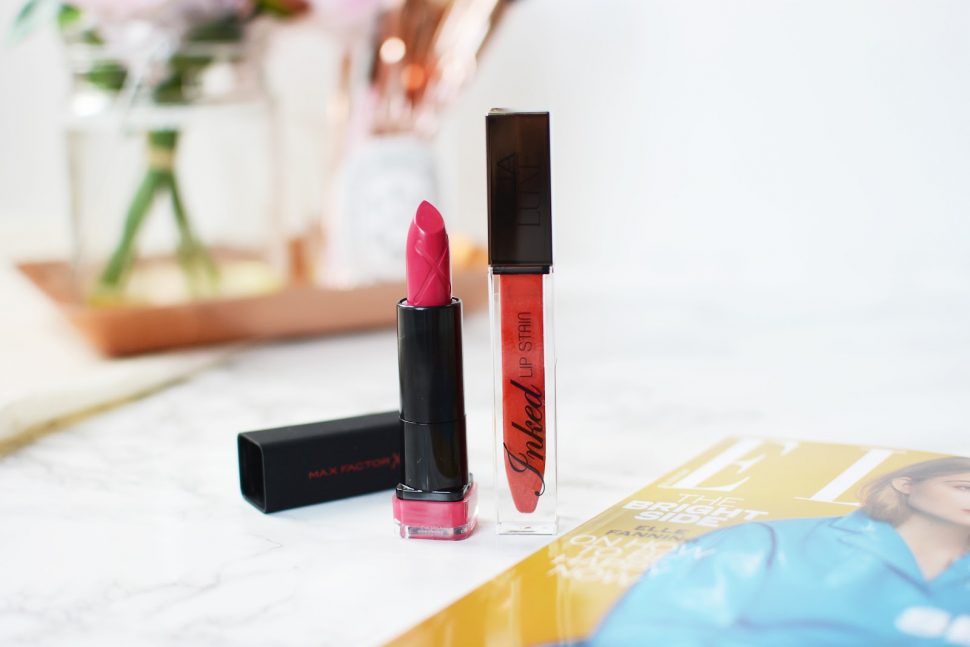 Hello!
Let me reveal a little secret to you. If you would like to look beautiful and femininely, always wear a lipstick. Basically, you can choose something more than a lipstick, you can go for a lipgloss or the recently popular lacquers and powders. Today, I'm going to show you how to do lip make-up using Velvet Mattes Lipstick by Max Factor.
Velvet Mattes Lipstick – What's it like?
It delivers slightly shimmering finish, its consistency is creamy and I find it easy to distribute on lips. This is how I can describe Velvet Mattes Lipstick by Max Factor in a few words. This cosmetic doesn't only deliver beautiful colour to lips, but also it nourishes them and moisturise. Thanks to this, make-up looks really well, lips are smoothed and conditioned. A drawback of this series by Max Factor is the narrow shade range. Namely, we can choose only among seven shades of pinks and reds.
How do I do my lips? Mini beauty manual
Mostly, I care for durability when it comes to lip make-up. For that reason, once a week I apply sugar and honey peeling. This kind of treatment removes dead epidermis cells and makes lips smooth. Moreover, right before applying a lipstick, I use a primer that extends lifespan of the colour cosmetic. I follow the very procedure while applying Velvet Mattes Lipstick by Max Factor, too. In most cases, I use a brush to put the cosmetic on my lips, and then I smudge it with my fingertip. Sometimes I follow with a transparent lip gloss, when I feel like wearing a little bit of shimmer.
My ABC of lip make-up
If you really care for looking beautiful and femininely, follow the below rules of using a lipstick:
Test shades of lipsticks by applying them to your lips, not hand. On the other hand, I'm aware that the testers can sometime put us off.
Before you apply a lipstick, even your lip tone with a foundation.
Bear in mind that strongly covered lips match delicately done eyes; and the other way round, bold eye make-up suits delicately marked lips.
No blusher at hand? No worries! Use a lipstick! It will pass the exam.
Don't be afraid of vivid colours. Violets, greens or blues can be worn daily as well.
How about you, girls? Did you have the opportunity to use Velvet Mattes Lipstick by Max Factor?