How and which eye shadows to choose? Useful tips for every woman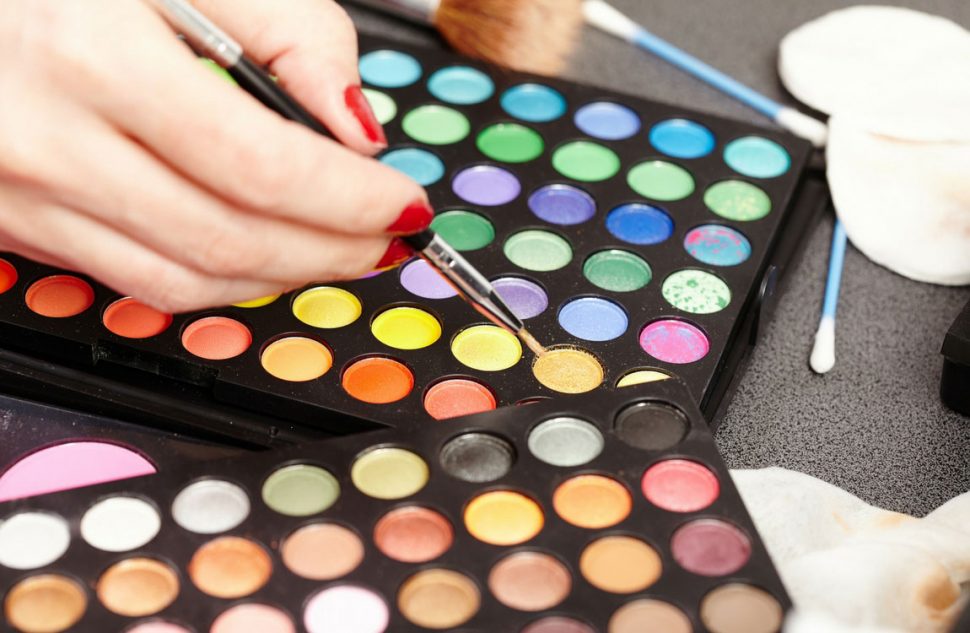 Hello!
I'm not sure if it's your case as well, but I've got two small cases totally filled up with eye shadows palettes. Part of them is brand new, the rest is half-used or almost completely used up. No, I won't say that all the purchases were well-thought-out since I bought some palettes on impulse. However, recently I've discovered a way owing to which selecting well-matched eyeshadows becomes super easy and professional.
Eyeshadows – make-up and looks
A lot has been said about matching foundation to face skin type, but I couldn't hear anything about tips on how to match eyeshadows. However, it turns out that this issue is really crucial because if ill-matched, a cosmetic might accentuate dark circles and wrinkles; also, such product may gift our face with the look we don't want to have. For that very reason, it's really important to know how to match eyeshadows to our eyelids, the colour of iris and skin tone.
Eyeshadows and skin tone
If your face is fair or peach-shaded, you should go for sparkling eyeshadows of all shades of bronze. You should look good in the all range of this colour starting with light and warm nut to dark chocolate colours. Girls having olive tone shouldn't refrain from dark colours featuring either glittery or pearl spark. Basically, blacks, greys, browns, dark blues and sapphire shades will serve well here, too.
When it comes to warm bronze skin tone, it looks best when decorated with copper-shaded shadows. Equally well, you can go for cosmetics having gold, pink, maroon, turquoise and violet shades. If your complexion is dark, get some ruby, sapphire, dark blue and emerald eyeshadows. However, if you would like to obtain more girlish look, you can give a try to pink or reds and blues in their warm tones.
Eyeshadows and the colour of iris
Blue-eyed girls look best in cool tones. Therefore, go for greys, whites, khakis, reds and caramels shades. Also, pastel shades of violet and light pinks are also a good choice. When it comes to adventurous and brave girl make-up version, it depends on applying blue shadows which colour isn't lighter than the iris.
Girls having green eyes look best wearing contrasting colours: pinks, browns, violets. In the case of daily make-up, they should reach for delicate beiges and pinks combined with browns. Violet, graphite, navy blue, gold and green eyeshadows suit brown-eye women. When it comes to hazel-eyed women, they should wear copper, brown, violet and red colour eyeshadows.
Types of eyeshadows
You can find a few types of eyeshadows in drugstores. Basically, they are divided into two categories:
1. Loose, pressed and liquid:
pressed eyeshadows are the most popular and the easiest to apply – all you have to do is use either a brush or a fingertip to spread them on eyelids;
loose eyeshadows – also known as mineral eyeshadows, they are well-pigmented, yet they may dust face when being applied;
liquid, pencil and cream eyeshadows – they are easy to apply but blending them might pose a problem, they are also fast to gather in creases; they serve their purpose well if you want to enhance your look using one colour only.
2. Matte and shimmering:
the most beautiful are the ones having neutral colours: beiges, greys and browns;
due to matte eyeshadows you can reshape your eyelids and eyes;
shimmering eyeshadows should be used in moderation because they can accentuate wrinkles and skin imperfections;
champagne-coloured and shimmering shadow is able to make eyes bigger if you apply it underneath brows. To enhance blue iris, use peach-coloured shadows. Fair brown colour or caramel look best when applied to green eyes. Golden brown should be used by brown iris owners.