Home Remedies for Dry, Chapped Lips [MY TOP PICKS]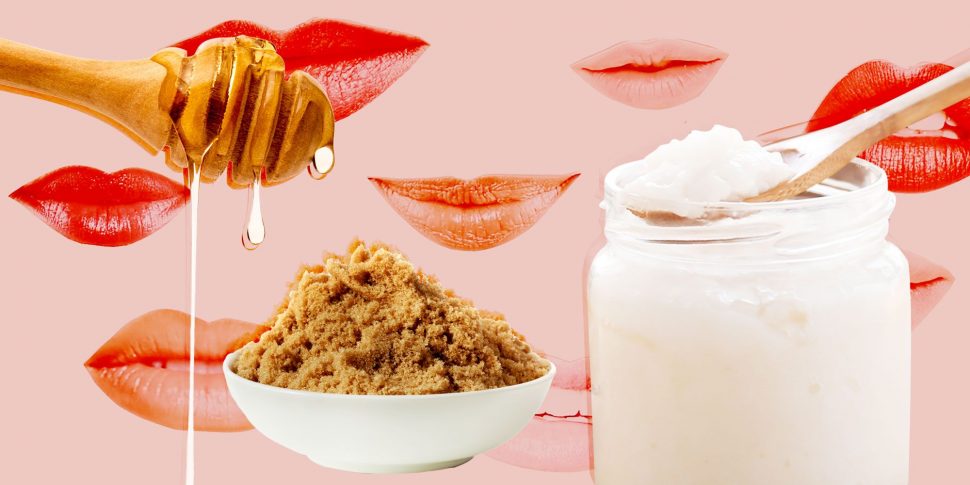 We talk about dry lips today.
This problem bothers many women and men. It troubles me after practically every winter when my body struggles with a slight deficit of vitamins and minerals. Supplements sometimes fail so it's good to turn to homemade remedies for dry, chapped lips. I've got my favorites and I'm happy to share them with you. Keep reading if you think you could use them!
Causes of dry and chapped lips
The skin on our lips is VERY thin. Plus, it is deprived of a basic protective shield, that is hydro-lipid mantle. Simply put, it has no sebaceous glands and thus it loses moisture more easily.
However, it is not enough to cause lips to go dry and cracked. If it was, we would be born with super-dry lips.
The real reason why skin on the lips cracks and dries out is our carelessness and our bodies going through some problems. This unpleasant beauty flaw may be caused by the following things:
deficiency of vitamin A and vitamins B.
licking the lips while you're in the open air.
biting the lips, for example when you feel stressed.
chemical-laden lipsticks.
lack of lip care, for example lip balm.
air-con in the summer, central heating in the winter.
lack of protection from freezing weather and strong sunlight.
hormonal imbalance.
How to prevent chapped lips?
You don't need to be bothered by chapped lips in winter and with the onset of the spring! Sometimes, it is enough to avoid all the things that make the lips get dry and chapped. We need to drink lots of water, eat healthy foods and make sure the diet is balanced. We should try to avoid stress and get regular check-ups because dryness and chapping of the lips may be the symptom of a condition our body struggles with.
If, despite the efforts, your lips are chapped, it's good to have some remedies that will bring their health and smoothness back. What should you reach for?
Lip balm… is not enough
Of course you can get a conditioning lipstick or a lip balm. This is the easiest remedy and the most popular pick. Such products are available anywhere, at beauty stores, at the chemist's, supermarket, etc. Do they always make a good choice, though?
I have some doubts because not every lip balm works equally effectively. The formula is important because it should be free from synthetic and dangerous substances. It must be natural.
Home Remedies for Dry, Chapped Lips
That is the very reason why I'm more into home remedies for lips that tend to dry out. See my favorites.
Remedy 1 | Honey-and-Sugar Scrub
What's the easiest way for exfoliating dead cells and smoothing dry lips? Scrubbing of course. I suggest trying the honey-and-sugar scrub which is super easy to DIY. Take a teaspoon of honey and sugar, mix them, put the pulp on the lips, and massage them with the finger for a few minutes. Of course you can eat it after that. It's very tasty!
Remedy 2 | Repairing Banana Mask
Another treatment can also end up as a treat because it is based on ingredients from your kitchen (to me it isn't as tasty as the previous one). You need half a banana, half a spoon of cream and a teaspoon of olive oil. Mix them, apply the mask on the lips and let it sit for at least 20 minutes. The skin will be deeply nourished, repaired, and moisturized.
Remedy 3 | Natural Enzyme Exfoliant
If you aren't big on scrubs, I've got a special treat for you: nighttime natural enzyme exfoliant. It busts dead epidermis without rubbing or massaging the lips. You just need to put a spoon of blended apple on the lips and secure them with a layer of good-quality… butter.