Eye concealer Make Up For Ever Ultra HD – My second skin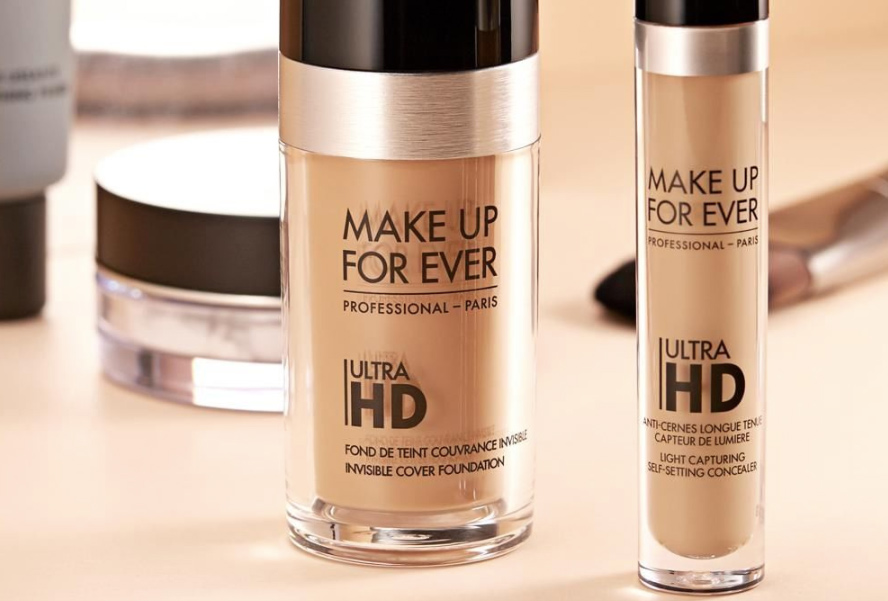 Do you have your favorite eye concealer that never fails you and removes even the biggest dark circles which reveal that you have had a sleepless night?
Surely, it happened to some of you that your concealer didn't succeed in camouflaging these signs of fatigue which had appeared on your face. Yes, things like that happen. Sadly, I know this too well…
The dark circles might be lighter or darker depending on various reasons. Naturally, the latter require being treated with a 'heavy weapon' because it's not that easy to camouflage such blemishes.
The best eye concealer
I was looking really long for my favorite one. I had kept applying various methods to camouflage dark circles until I came across Make Up For Ever, Ultra HD Concealer that I fell in love with from the very first time I used it.
It's the best concealer that you could possibly have!
I came across it by accident while doing my regular shopping in a drugstore. I didn't plan to sneak a peek at the makeup alley but I noticed the information concerning some new arrivals. Among them I found the concealer by Make Up For Ever.
I bought it, tested and…  I went totally crazy about this product! And today I'm going to review it for you 🙂
Make Up For Ever concealer – Refreshed version
Actually, I could 'meet' Make Up For Ever concealer earlier because it appeared on the market some time ago. Recently its new, upgraded version has been introduced – its formula has been significantly improved.
What has changed? Mostly the packaging. A small tube is now transformed into a slender bottle that comes with a convenient applicator. New is also the colour range, because to the already-existing 14 shades the producer added 5 more.
The most important though is the improved adhesiveness of the concealer. In its new version the concealer literally lasts longer and the camouflage it provides is higher. Basically everybody who has tested this cosmetic before confirms that the effects it produces are definitely more impressive.
How does Make Up For Ever, Ultra HD Concealer work?
As we can read it in on the official website of the product:
'[…] the first self-setting concealer that instantly and lastingly brightens the eye contour by capturing light: from every possible angle the eye area appears flawless and luminous. Medium coverage ULTRA HD CONCEALER harnesses light to mask dark circles and diminish the look of imperfections.'
And that's true because Make Up For Ever concealer really deals with imperfections. It hides all dark circles in a completely magical way.
Natural-looking second skin effect
Not only does Make Up For Ever, Ultra HD Concealer cover up all blemishes but also it does it in a truly natural way!
Right after the first application I had this impression that the concealer melted and blended with my skin. This cosmetic just penetrates skin camouflaging imperfections and evening up both skin tone and skin surface. Complexion looks 10 years younger because makeup finish done with this concealer is flawless. It covers up and leaves skin fresh without creating mask effect but second skin effect – much prettier.
Of course, it doesn't gather in creases, roll on skin nor wears it off with time. This is truly well-developed formula.
How to apply eye concealer?
It goes without saying that no concealer, even such marvelous one like Make Up For Ever Ultra HD, won't camouflage well unless used the right way. Probably you know how to do it, but just to be completely sure, let me remind you this.
Here is a short HOW-TO concerning applying eye concealer:
Concealer has to be applied to the skin area surrounding the blemish, not to the darker area only; you have to spread it downward to reach cheek – try to create a triangle with the concealer.
Don't rub the concealer into skin – pat it instead; I use my fingertips to do so.
Bearing in mind these two rules should do. Then you can expect the camouflage to meet your expectations, especially when you choose Make Up For Ever, Ultra HD that works wonders. You can take it for granted that with this concealer your appearance will gain stunning and naturally radiant look like never before!
My rate: 10/10