Collect your own hybrid manicure kit. Which cosmetics and accessories will you need?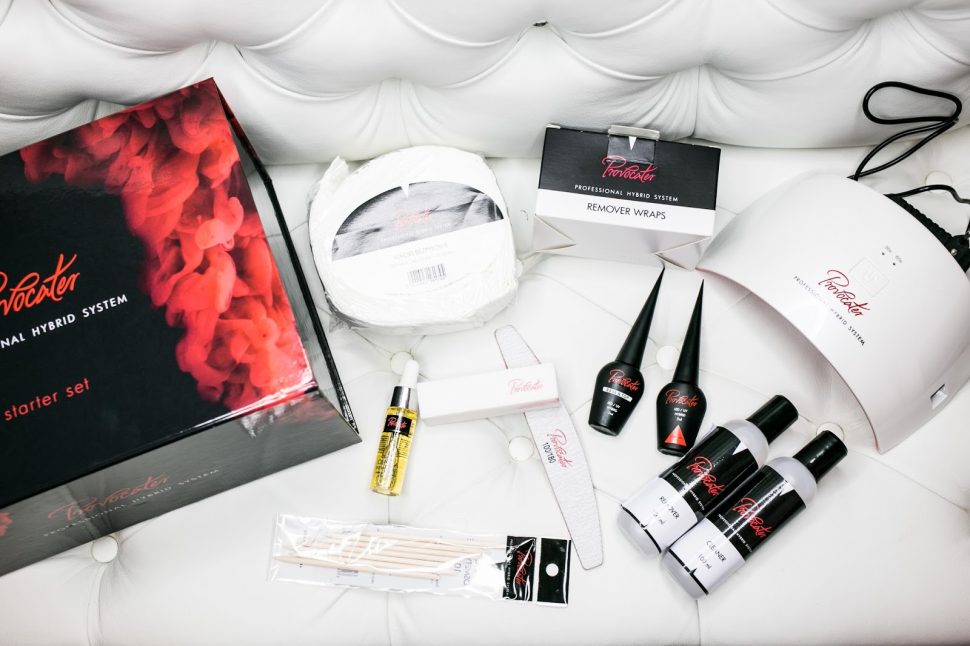 Hello Girls,
Today's entry is dedicated to all the Misses I-don't-need-nobody who don't trust the nail technicians' skills. Let me show you how to collect the hybrid manicure kit. You'll also learn what products to use to enjoy beautiful and durable manicure. Feel free to read my article.
UV/LED LAMP
In order to harden your hybrid manicure you can go for Led 24W lamp. It will also help you extend the nails and fix the nail polish on both sides of your nail plate. Choose such a lamp where diodes are arranged evenly, is easy to carry as well as plain in use and servicing. Bear in mind that a lamp shouldn't occupy much space; design (at least for me) has to be interesting. Another issue I would like to discuss is this cool feature of manicure lamps – the motion sensor. Basically, you just need to put the fingers inside the lamp and the diodes turn on automatically.
FILES & MANICURE CUTICLE PUSHERS
A classic file (best if glass) helps you obtain the desired shape of the finger nails. Another item you should collect is a nail polishing block. Thanks to it, you will smooth your finger nail surface as well as remove the residues of cuticles, folds and any other things that would ruin your manicure. I bet you would agree with me that it's easier to apply a nail polish when the nail plates are even.
Moreover, in order to do perfect manicure you should equip yourself with wooden cuticle pushers. Thanks to these items it would be easier for you to remove skin folds that impede applying nail polish. Bear in mind that pushing the cuticles back is safer and faster than cutting them out. The metal cuticle nippers can cause infection and severely damage finger nail plate.
DUST-FREE MANICURE COTTON BALL & CLEANER
You should use dust-free manicure cotton balls to degrease the finger nails with a cleaner. They don't leave any threads nor attach to the nail edges. Moreover, dust-free manicure cotton balls can be also used to remove the old nail polish. Cleaner, in turn, will mattify and degrease your finger nails. Thanks to this, your hybrid manicure will hold longer and better.
REMOVER AND CUTICLE OIL
Treat your cuticles with an oil. Do it as the last step, after finishing applying the entire manicure (when the layers of nail polishes are hard). Basically, you can use a professional cosmetic or a regular hand cream, olive oil or cosmetic oil. Remover, in turn, will be useful to, of course, remove hybrid manicure. However, in my opinion, it's way better and safer to get the hybrid manicure taken off at a beauty parlour's.
NAIL POLISHES, BASE COATS & TOP COTAS
Undoubtedly, these are the most important items in your own hybrid manicure kit. Both base coats and top coats should contain nail strengthening and nourishing substances. They provide better shine, hold and extends lifespan of nail polishes.