Bridal make-up DIY. You don't have to visit a beautician!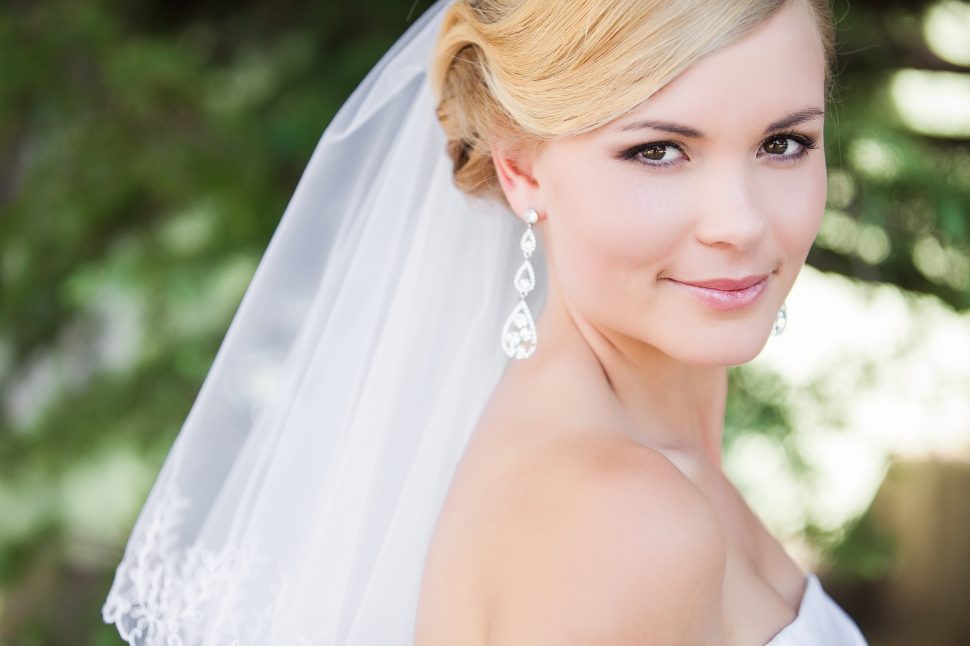 Hello Girls!
The majority of brides-to-be prefer having their make-up done by a professional beautician. However, there are still women who apply the make-up themselves and are more satisfied with the results. From my own experience, I can tell you that bridal make-up done on our own gives immense satisfaction, is durable and beautiful. Today, you're going to learn how to do such make-up.
Even your skin tone
If you want your bridal make-up to look really amazing and natural, make sure that your skin tone is even. Use concealers, a light make-up primer and a foundation of the same formula. Your colour cosmetics have to moisturise and light your face up as well as make you look fresh and radiant on this exceptionally important day of your life. However, don't use products the consistency of which is too watery since they can shorten the hold of other colour cosmetics. Also, remember to use a transparent powder to get your face matte.
Choose a decent cream with SPF
If you are planning to have the wedding reception and photo shoot organized outside, apply a sunscreen. However, beware the products that make face whiter – I can assure you that all the white spots and smudges will be visible in the photos. On the other hand, lack of UV protection can cause irritations, discolorations and wrinkles. The solution? Give a go to mineral cosmetics, the ones which contain natural sun protection filters.
Fake suntan? NEVER!
On your wedding day and a few days before the happy celebration resign from spray tanning, use of self-tanning creams and applying bronzers to your face. Why are you supposed to avoid this? First and foremost, fake suntan looks cheap in photos. Secondly, a thick layer of unevenly distributed self-tanning cosmetics ages, brings wrinkles out and is nothing more but shoddy. Thirdly, it's highly possible that such bronzing products will stain your white gown. What should be done then? Visit a solarium in a few days before the wedding but don't overdo with the tanning; devote no more than 2 minutes for the session. When it comes to the make-up, use a bronzer with golden particles. Subtle suntan and white dress will look gorgeous.
Blusher, mascara & lipstick
These are three basic products which every bride-to-be should wear during her big day. Blusher provides lightness and romantic look. Mascara, in turn, defines and makes the eyes look bigger. Lipstick, especially a red one, adds style and elegance as well as it boosts sex appeal. What more would you possibly need on your wedding day?