Bakuchiol: Does Plant-Derived Retinol Work As Effectively As "Original" One?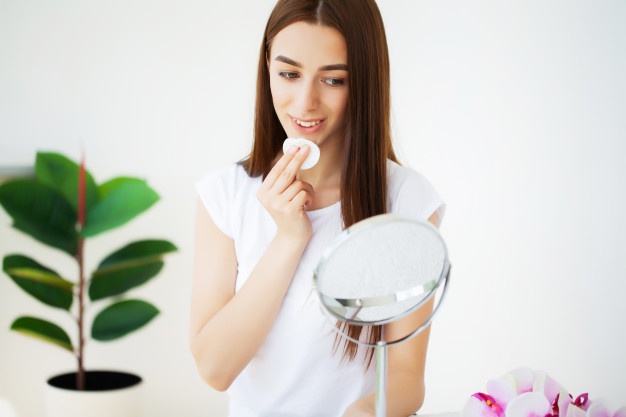 Hey!
Do you know what bakuchiol is? It has been hailed as a revolutionary anti-aging solution recently. Bakuchiol is a plant-derived alternative for retinol. Obviously, it is popular among fans of natural beauty products. Does it work like retinol or maybe better? Should you give it a try? Keep reading to find out!
What is bakuchiol?
Bakuchiol is a plant-derived cosmetics ingredient extracted from Babchi plants. You may have come across it as it's been infused into skincare products for a long time. It's well known in traditional Chinese and Ayurvedic medicine. Essential oil from the Babchi seeds is very beneficial: it stimulates and nourishes the skin, soothes it and improves its condition, preventing bacteria and oxidative stress effects.
The research shows that substances found in bakuchiol help treat skin conditions, for example acne, psoriasis, eczema. It has an antiaging effect and prevents wrinkles, keeping the face smooth. On top of that, it has an extra asset: it doesn't cause allergic reactions and is good on sensitive, allergy-prone skins.
Bakuchiol is appreciated by the cosmetics makers and is a popular ingredient in skincare products because it has similar properties to retinol. That is why it is often infused into facial and eye creams, masks, toners, and serums. Plus, bakuchiol is safe to use during pregnancy while some forms of retinol are not.
Bakuchiol – effects and properties
Let's run through the benefits of bakuchiol. A face cream reach in it is definitely worthwhile. Some forms of retinol cause sun sensitivity while bakuchiol is neutral and safe.
Bakuchiol has anti-wrinkle and antiaging effects.
It stimulates cells to produce collagen and elastin.
It plumps skin up

and smoothes wrinkles when used regularly.

It minimizes expression lines.
It is a strong antioxidant

.

It neutralizes the effect of free radicals on skin.
It can be used in the AM (no sun sensitivity).
It has an exfoliating effect

, restores epidermis for new, smooth skin.

It makes dark spots less noticeable and evens out the skin tone.
There are both fans and opponents of bakuchiol. The latter say there is no plant that can replace real retinol and give better results. What do you make of it? Which one do you choose – retinol or bakuchiol? Let me know about your pick in a comment!