A bit of shine never killed nobody – my new eyeshadow palettes – Eye Quad by Tom Ford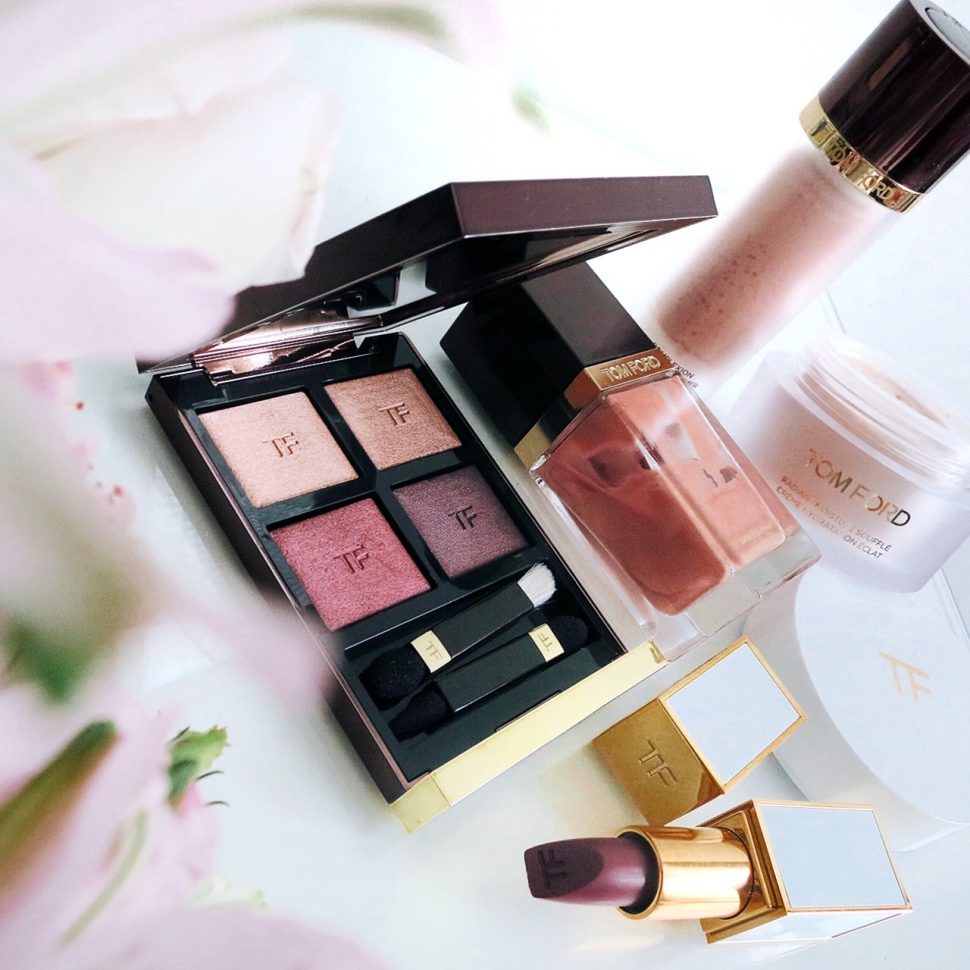 HELLO, 
In my opinion, a full look cannot exist without eye makeup. A mascara, an eyeliner and of course, eyeshadows are mandatory cosmetics every woman should have in her makeup bag. Recently, I have been using an eyeshadow palette called Eye Quad from Tom Ford. How does it work on a daily basis?
Eye Quad – shimmery eyeshadows
Eye Quad by Tom Ford eyeshadows comes in a palette equipped with a mirror and two applicators. There are also four matte and shimmery products. The brand offers eight sets all together:
Cocoa Mirage – comes in bronze, beige and écru;
Golden Mink – includes bronze, beige and gold with shimmery finish,
Orchid Haze –  a palette that combines purple and pink shades;
Seductive Rose –  offers pink, burgundy and purple eyeshadows;
Silvered Topaz – has the shades of silver, bronze and grey;
Titanum Smoke – the eyeshadows are similar to the above-mentioned ones;
Disco Dust – includes pink, grey and silver shades;
Last Dance – is the most extravagant palette that combines blue, green, écru and a dimmed bronze eyeshadows.
How do Eye Quad eyeshadows work in an everyday makeup?
My favourite palettes are Cocoa Mirage and Titanum Smoke. I am able to create the perfect office look as well as create a makeup suitable for an evening gathering with my friends. The eyeshadows from Tom Ford have a creamy formula and are highly pigmented and will help you create a natural look as well as the more dramatic smoky eye. What is more, the products can be applied either wet or dry. It a primer, the makeup will last even longer! I do not have to worry about any touch-ups during the day and the eyeshadows do not fall on the cheeks while applying. The mirror and two applicators attached to the packaging are very handy, especially when you must do your makeup away from home. The palette is quite solidly made; I do not have to worry about Tom Ford's eyeshadows getting damaged in my purse.
Girls, what are your favourite eyeshadow palettes? Do you have your go-to look? Let me know what you think about the Tom Ford palette range!