The Dead Sea Black Mud – Cosmetic properties and use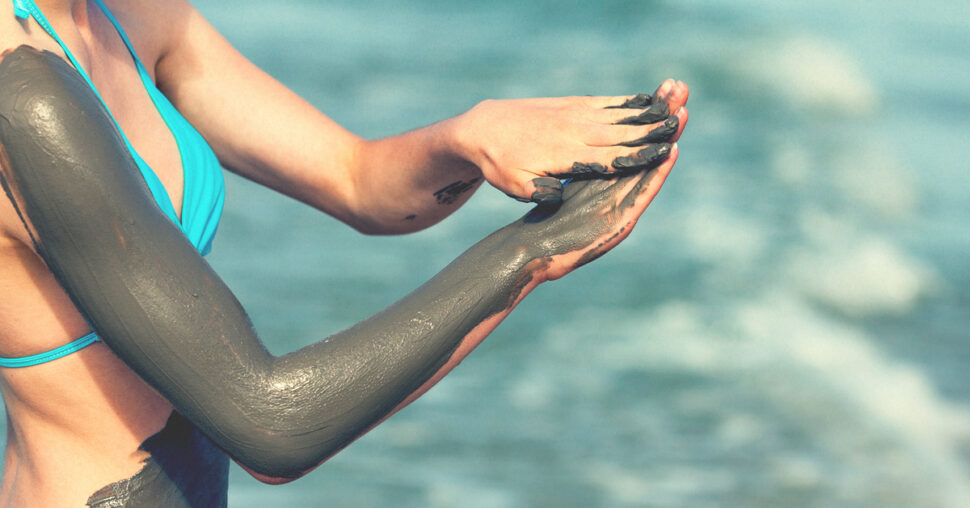 Hello!
Cosmetics with natural ingredients are highly popular lately. One of such substances used in products and for beauty treatments is the Dead Sea black mud. What are its action and use in cosmetology? Enjoy my article.
The Dead Sea black mud – properties
The Dead Sea black mud is none other than silt deposition on the shore of this enormous water basin. Did you know that the Dead Sea is, in fact, a lake and that there are no living creatures in it? Nonetheless, the black mud is rich in various elements and microelements. Among many, we can enumerate iron, sodium, aluminum, magnesium, iodine, and calcium. The healing and cosmetic properties of the Dead Sea black mud are used often and keenly. Why? It's because the black mud from the Dead Sea:
stimulates blood circulation,
helps with healing in post-traumatic conditions,
soothes rheumatic pain,
improves muscles tension,
helps in cellulite and stretch marks reduction,
helps in treatment for psoriasis, stearrhea, acne, and AD,
smoothers and tones up,
flattens minor wrinkles,
eliminates blackheads and excess sebum,
strengthens hair,
helps with dandruff elimination,
calms migraine conditions,
cleanses organism from toxins and removes dead skin cells.
The Dead Sea black mud – use
The most popular use of black mud is in the form of compress or mask for face, hair, and body. The substance is applied to cleansed skin. Before first use, you have to take an allergy test. If after 24 hours no irritations appear, you can go ahead and use the Dead Sea black mud.