Nanoil macadamia oil. The best one? My honest review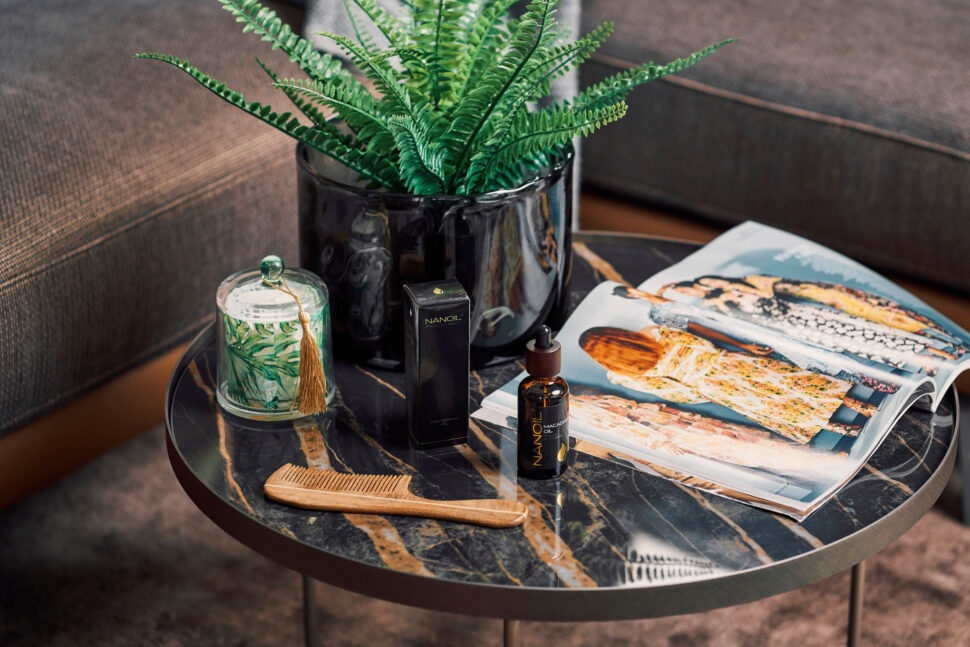 Nanoil natural oils are new arrivals that you should be ashamed of not knowing 🙂
Ok, I've gone too far. Still, when such sweetling is launched, I'm out of words! Nanoils are such marvels. I've fallen for macadamia version and have been testing it over a month now. Wanna know its effect on my hair, skin, nails and face? Enjoy the review of my Nanoil beauty macadamia oil.
Macadamia: what kind of oil is that?
It's extracted from nuts of macadamia trees grown in Australian trees. The secret of its uniqueness is the unusual structure, that is high concentration of palmitoleic acid (omega-7). It's a very rare fatty acid. The only oil that measures up to macadamia in this respect is sea buckthorn oil.
Omega-7 acid is a combination of palmitoleic oil, trans-palmitoleic acid and oleic acid. Sounds too scientific? Let me explain what this mixture means for your skin. Omega-7 is a rejuvenating fat reducing level of oxidative stress. In other words, it's a strong antioxidant and that's one of the reasons for its amazing skin, hair and health benefits. I almost forgot! Omega-7 acid is an ingredient in human skin so macadamia oil and human sebum have lots in common. It couldn't be better…
…yet there's even more! Other ingredients making up (unrefined, cold-pressed) macadamia oil include:
57% of oleic acid
vitamins A, B, E
lecithin
squalane
flavonoids
plant sterols
tocotrienol (stronger than tocopherol)
mineral ingredients
It looks like INCI of the best beauty serum in the world. Believe me, it acts like one.
Nanoil macadamia nut oil. Why this one?
The answer is simple: it has finest quality. This oil is not refined, it is certified (by Ecocert, not just random organization), cold-pressed, without any add-ons, parabens, synthetics. It's 100% macadamia nut oil which has the highest quality. It's going to satisfy the most fussy girls (like me). Simply put, this is surely extracted in a way that allows keeping all precious substances in highest concentrations I mentioned at the beginning. This means that Nanoil macadamia nut oil is the best, most effective and top-quality. The size is encouraging too. Oils usually come in 30 ml bottles but this one has 50 ml of pure macadamia oil. This oil has the most beautiful smell out of all natural oils I know. What about the effect?
Nanoil macadamia oil: skin benefits (face care)
It's the antioxidant power of omega-7 that makes macadamia oil common in (mostly antiaging) moisturizers. This oil neutralizes activity of free radicals which build up in skin due to air pollution and UV radiation. That's how so-called oxidative stress is caused, speeding up loss of firmness and healthy tone. Macadamia oil by Nanoil is the best protection for city-dwellers' skin!
It has antibacterial effect, protects against infections, enhances cell repair, shields against the sunlight, locks in moisture and keeps skin elastic. Everything has been checked and confirmed. On the day following macadamia oil application (I use it as serum before moisturizer in evening routine) I could can already see its amazing effect, remarkable moisture boost, radiance, without leaving face greasy. My face looked rested, smooth and bouncy, and it still is like that. I still use the oil, without any breaks. Macadamia oil has amazing moisturizing effect on skin, triggers repair and calms face redness and irritations, which hands down attracts all those bothered by hypersensitive skin prone to allergies.
I also like to use macadamia oil for eye skin care. It's high in vitamin A, therefore it incredibly rejuvenates skin, moisturizes it, adds elasticity to this fragile skin area, as well as brightens dark circles.
Nanoil macadamia oil: skin benefits (body care)
That's the very oil which helps girls get rid of cellulite thanks to moisture-boosting and firming effect. Macadamia oil is almost instantly absorbed into skin which makes it penetrate deeper skin layers. Do you know that it's called vanishing oil thanks to being so fast-absorbing? This disappearing Houdini makes a good match with argan oil (another beauty king) and essential oils. Used for massage in this form, it's the most effective anti-cellulite product. Of course, thanks to flavonoids and phytosterols it is a powerful anti-stretch mark fighter too; it effortlessly does away with fresh marks.
Nanoil macadamia oil: hair benefits
Hair needs oils. It's common knowledge, my dear. It's even true that oily and limp hair is going to benefit from such treatment provided that the right oil is picked.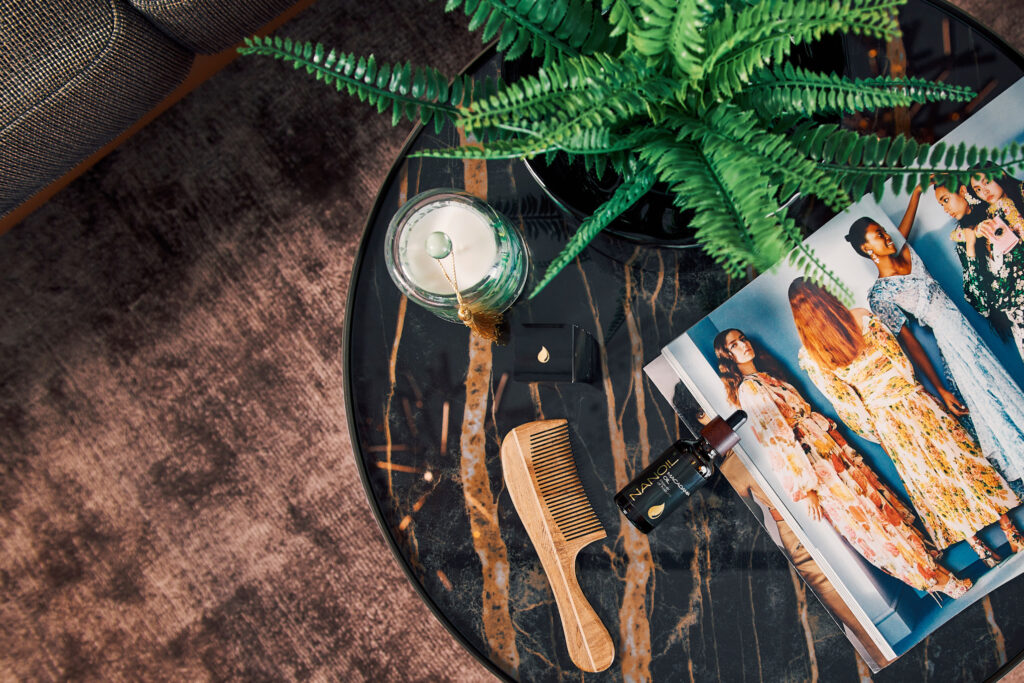 If you're afraid that an oil is going to make your scalp awfully greasy, then macadamia oil makes the best choice because of biocompatibility with human skin, amazing absorption and vanishing from skin surface, not forming a tacky coating.
That's not the end of the benefits! It comes off hair easily (I checked that!) and it penetrates hair structures in a flash after applying. My hair's thin so I always had to shampoo twice after oil treatments but with this one – one wash is enough. Macadamia oil makes my tresses moisturized and protects it against bad effect of heat; my hair isn't frizzy but silky smooth, tamed and glossy. It's possible because Nanoil macadamia oil replenishes natural lipid hair structure and thus keeps hair from drying out and getting frizzy.
Nanoil macadamia oil: nail benefits
It's my favorite nail conditioner which – in case of emergency – turns into intense treatment e.g. when my nails need more care, I apply the oil more often. I recommended Nanoil macadamia oil to my friend to treat her nails damaged because of gel mani. In week 3 of treatment her nails looked brand new. Thanks to Nanoil macadamia oil, nail plate keeps elastic and resistant to splitting and breakage.
Nanoil macadamia oil: summary
Last but not least, a handful of useful Nanoil macadamia oil facts:
Where to buy: ideally on nanoil.co.uk/macadamia-oil
Size: 50 ml
Price: adequate to quality, not high
Origin: Australia, New Zealand
Ingredients: 57% oleic acid, 25% palmitic acid, 15% saturated fatty acids, vitamins A, B, E, flavonoids, phytosterols, minerals
Category: non-drying oil
Shelf life: approx. 6-8 months after opening
Certificate: Ecocert
Do you know this marvelous oil? How do you use it? How do you rate Nanoil macadamia oil?