I Could Rave about this Palette All Night Long! Zoeva Palette Review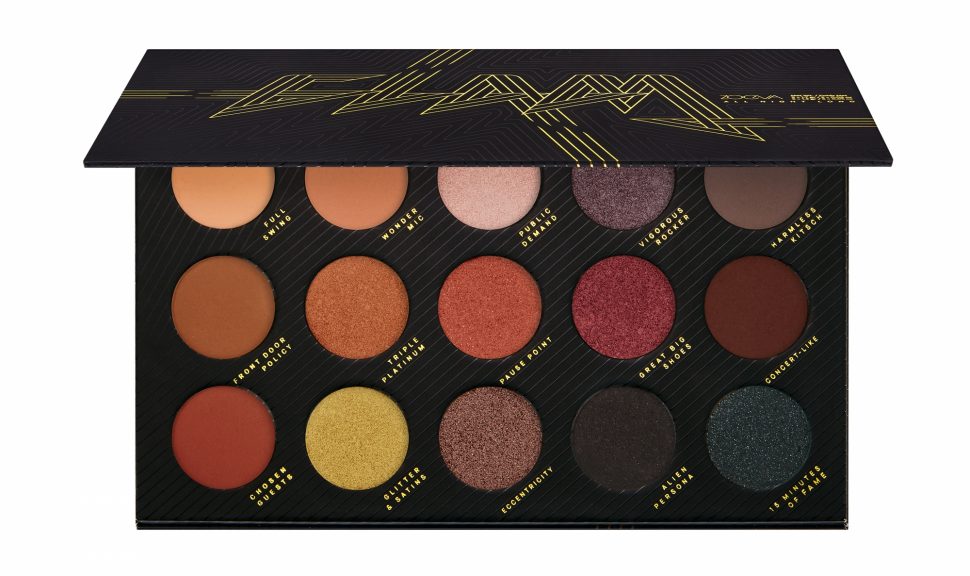 Hello Beautiful Creatures!
I suddenly stopped being amazed by cosmetic premieres. The world of colors remains calm and quiet despite the braver season – autumn which likes mind-blowing, saturated and intense colors (Have you noticed that? It seems to be the same every single year). This season of the year makes us think of mature wines, plums and violet, graceful brown shades with a touch of gold… I started to feel it was getting monotonous. Wine hues cropping up in all magazines. 
I no longer felt like dealing with this year's trends – similar to the last year's, just slightly changed. It is enough to brighten/darken a lipstick by a tone and shout proudly about completely new trends. Really boring, a waste of time, let alone the money.
And all of a sudden, the world got colors because Zoeva launched a palette which doesn't just go along with the autumn trends. It turns them around, pushes in the new and more interesting direction, following its own path at the same time.
Yeah, I know the introduction is quite long… I emphasized everything to present a truly fascinating thing to you, namely – a new Zoeva palette which impresses with shades and saturation.
Zoeva All Night Long – description
I believe the new Zoeva palette to be a cosmetic discovery of this year's autumn. It's 15 flawless colors. The colors amaze me – separately and all together because of making up a stunning, multi-color yet harmonized unity. This thought-out palette allows you to get carried away.
The eyeshadows are ideally pigmented and warm toned. We can choose between shades of orange, yellow, warm gold, hues close to brick retro red, violet with a tone of pink, magenta, plum, untypical peach hues. If you feel like creating a sunset on your eyelids, go ahead! It's a child's play with the palette.
All Night Long is inspired by the glam rock! It adds up because the colors are strong, bold and very… lively. Ranging from pink grapefruit, electric violet, matte rum-like shade, intense whiskey to bloody orange and really glittery dark browns. Still, don't think this palette only works for crazy rock image. With the product, you can create an unusual, subtle go-to makeup.
Zoeva All Night Long – rating & reviews
I haven't come across one single negative review even though I'd been trying really hard to dig up some dirt on the palette – I failed. It's just too good. Even the price for 15 perfect shades isn't shocking, it's reasonable.
I've had Zoeva All Night Long for over a month and I'm not bored with it at all. I keep discovering new possibilities concealed in these colors. This palette is an inexhaustible source of inspiration. Blending is effortless; you can keep creating new interesting color combinations. It surely stands out among other palettes. I'm enchanted.
The shades don't work on eyelids only. Because the name and idea of the palette is quite… party, I let it prevail in my makeup. Public Demand shade often turns into a stunning highlighter. Great Big Shoes sometimes lands on my lips for a really intense metallic red wine color. Harmless Kitsch is ideal for eyebrow makeup… The palette keeps unraveling more and more possibilities, the colors make perfect duets. It's a real treat for makeup fans and artists. To me – it is a must in a professional makeup artist's bag.
Have you come across Zoeva All Night Long? Maybe you've stumbled upon a different palette which is unique and breakthrough? Leave your comment & I wish you a colorful autumn 🙂